Best overall sports award went to Anna-Lucia Barbour and Aaron McClelland. Congratulations.
Mrs Craig and her netball team held another successful tournament on Friday 1/6/18, with All Children's lifting the trophy. Congratulations to all who took part.
All Children's A Team won the St Louis Cup and B Team were runners up in the shield. Congratulations to both teams.
Pupils who entered the Rollercoaster race in Downpatrick on Saturday 10th March. 1st place P3 girl Niamh Watson, P4 girl Erin Easton, 2nd place P4 girl Helen Barbour, P4 boy Falon McKibben, 3rd place P6/7 girl Robyn Bonner. Well done to all who took part.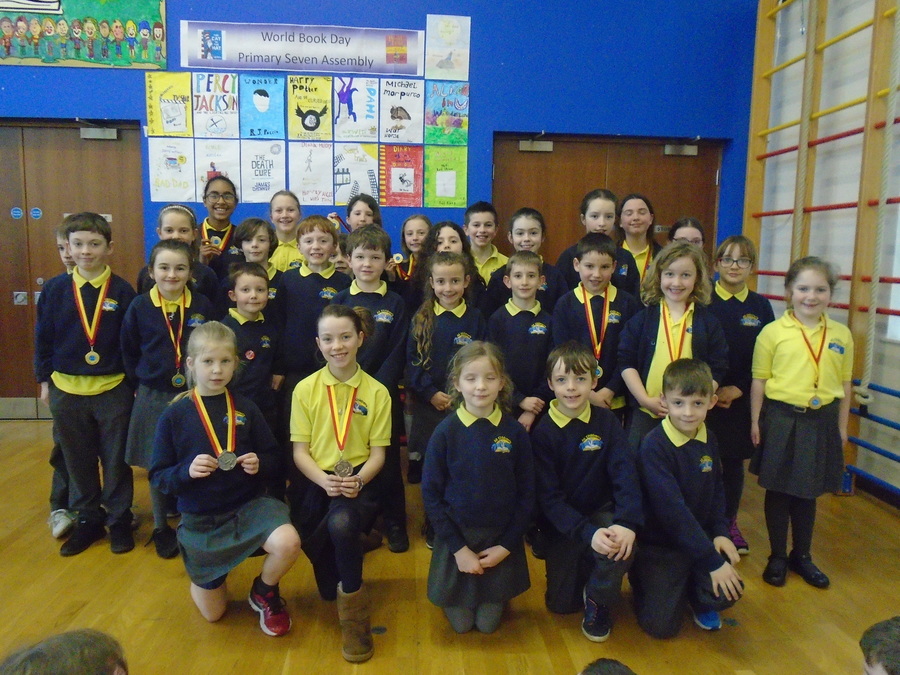 On Tuesday 5th Dcember, some of our P5,P6 and P7 pupils participated in the second round of the Northern Ireland Primary School Cross Country Championships at Henry Jones playing fields in the Castlereagh Hills.