October 2021
It's been lovely seeing many of the children dressed up in their Halloween costumes. Thanks as well to everyone who took part in our annual pumpkin carving competition which has made a brilliant outside display at the back of the school. Well done to all the winners but well done to everyone as we have been amazed at everyone's creativity! All the children have enjoyed looking at all the wonderful designs and thanks to all the parents & carers who managed to find the time to help with these as well.
September 2021
It has been lovely to welcome back all the boys and girls over the last week and it is obvious how many of the children have missed their classmates over the summer. For many of the children it was also great to see them enjoying the summer scheme during August. Almost 100 children took part over two weeks and enjoyed a mixture of sports, crafts, art and eating ice-cream!
August 2021
Reminder for parents & carers
School restarts on Tuesday 31st August 2021 finishing at 12noon. Further details regarding updated Covid guidance from DENI will be forwarded shortly.
Please note there is no school bus or school dinners on this day.
Normal school times will commence Wednedsay 1st September.
May/June 2021
Slieve Donard Fire
It's still hard to believe the fire that took place on Slieve Donard several weeks ago. As a way of saying thank you to the local fire service all the children made class cards for them. The P7s have also been up to see the damage for themselves and we were all shocked to see how close the fire got to Donard Forest.
Summer Term Activities at All Children's IPS
It's been great to be able to offer more and more activities typical of normal school life as this term has progressed. Just some of these currently include:
Cricket for P4s and P6s on Tuesday afternoons. Many thanks to Geoff Maguire and his team from Dundrum Cricket Club who have been running these sessions with such enthusiasm. Thanks as well to Brian Small from the Integrated Education Fund who has kindly sponsored the workshops.
Two after-school clubs are back up-and-running. These are tennis and Acti-sport on Wednesdays and Fridays. Numbers have been steadily growing and there are still places available for anyone interested.
Uberheroes mental health workshops for P7s. We have run several workshops recently with Hope4Life facilitating these.
A huge thanks to one of our mums, Mrs Bennett, who is a zoologist and who came into school on Monday and ran two reptile workshops with our P2s and P6s. Both classes are currently finding out about animals or the Amazon and of course this really brought their topics to life. If you want to find out more about Mrs Bennett's presentations for groups go to www.amazonjungleshow.com .
Mr Houlahan has been busy running cycling proficieny workshops in our back playground which has plenty of new road markings to help train the children on how to keep safe on their bikes on our roads. The children will complete eight weeks of workshops before being tested on their new skills.
Well-Being Week – Monday 24th May to Friday 28th May.
Over the course of their education, children spend thousands of hours at school. With such a huge amount of time spent in the classroom, schools provide an ideal environment for promoting good emotional wellbeing and identifying early behaviour changes and signs of mental distress. Emotional wellbeing is also a clear indicator of academic achievement, success and satisfaction in later life.
After such a momentuous year this seems a good time for us to encourage all our pupils to participate in a range of activities that promote wellbeing. Mrs McConville, who is leading this work in school, has put together a programme of pupil activities planned for Monday 24th to Friday 28th May. Full details will be sent out next week and will include extra sports, art and outdoor education sessions as well as introductions to yoga/mindfulness and ice-creams!
April 2021
School Assemblies during the Pandemic
For over a year now we have not been able to get together as a whole school to run assemblies so instead of that I have been visiting two classes each week to do an assembly in each class.
Last week I visited P6 and P7 with a focus on 'A Busy News Week.' We were able to cover several major news items including the passing of the Duke of Edinburgh and the success of the Northern Ireland ladies football team. Many of the children had already heard about the Duke of Edinburgh and we celebrated two of his achievements including the Duke of Edinburgh Award Scheme and his work when he was President of the World Wildlife Fund.
This week I visited P1 and Reception with a focus on World Earth Day which was on Thursday. I used the inspirational story of Wangari Matthai, the Nobel Peace Prize winner from Kenya who led a quiet revolution reforesting huge areas of land around Mount Kenya, to talk about the importance of looking after our environment.
Welcome back our P4s to P7s!
We have had another lovely week at All Children's and it has been great to have the whole school together again for the first time since mid-December. Our P4s to P7s were all looking quite tired on Monday morning with the early start but soon came round to enjoy learning and playing together.
All classes have continued to enjoy plenty of indoor and outdoor learning with quite a few groups heading up to Donard Forest including the P5s who took part in a river study.
The children have also enjoyed a number of special visitors as a number of staff or their relatives brought in pets to celebrate Spring and Easter. Thank you to Mr and Mrs Parke (P3 Mrs Parke's parents), Mrs Green who is currently providing reading support and Mrs Chambers who together brought in a mixture of English Sheepdogs, tortoises and rabbits. The children really enjoyed learning about the animals!
Great to see our Reception to P3s!
We have had a lovely week in All Children's with our Reception to P3s back again. Break duty on Monday was a pleasure as all the boys and girls were running around excited and happy to be back with their friends. There has been plenty of PE, outdoor activities including visits to Donard Forest and painting in the classes and the emphasis has very much been on enjoying time together after the latest lockdown.
We have, of course, been missing the P4s to P7s and hope they are all continuing to cope with not being able to come into school. When they do return we will ensure they get the same warm reception that the younger children got this week.
Return to Face-to-Face Teaching (Reception to P3 Classes)
Following the Education Minister's announcement, there will be a return to face-to-face teaching for our Reception class, Primary 1, Primary 2 and Primary 3 classes from Monday March 8th to the Easter holidays. Primary 4 to Primary 7 classes will continue to be taught remotely.
Admission to Reception (Pre-school) and Primary 1 in September 2021
This year the application process for places in next year's Reception and P1 classes (starting September 2021) will again be done digitally (although paper copies will be available for those parents who request this). The online application process will happen via a 'Parent Portal' on the Education Authority website (www.eani.org.uk). Online applications opened on Thursday 7th January 2020 (12 noon) and will close on Friday 29th January 2020 (12 noon). Please phone the office (028 43722098) if you need any further details. We are still open for calls during the new lockdown which started in January 2021.
New Prospectus (2020-2021)
To see our new prospectus click here .
All Children's IPS Movie 2020 and Life in P1
Click on the video below to watch a 6 minute movie to get a flavour of life at our school.
Life in P1
Click on the 'Welcome to P1' image to watch a Powerpoint presentation, voiced over by our P1 teacher Miss McIvor. This is normally used at induction meetings and gives a great overview of life in P1 for prospective parents.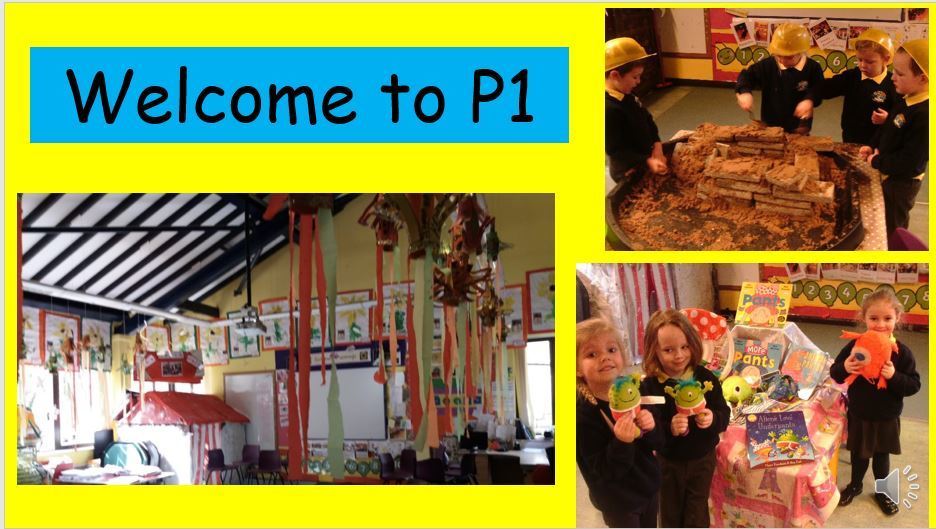 Life in Reception
Click on the 'Welcome to Reception' image to watch a Powerpoint presentation, voiced over by one of our Reception teachers Mrs McConnell. This is normally used at induction meetings and gives a great overview of life in Reception for prospective parents.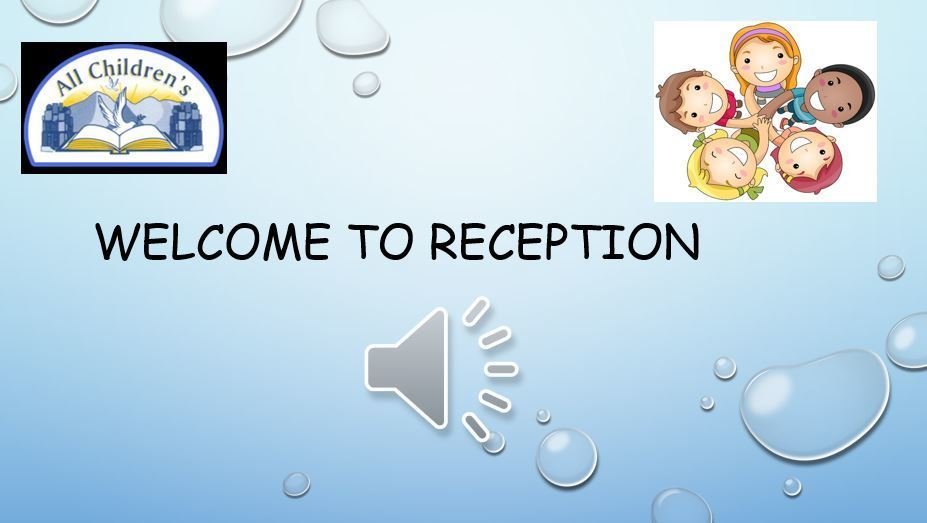 NEWS
January 2021
A very Happy New Year to everyone in our school community. School is closed on Monday 4th and Tuesday 5th January as planned. Following the Minister for Education's announcement yesterday school has been re-organised for Wednesday 6th to Friday 8th January. A letter giving full details will be sent to all our parents & carers late afternoon on Friday 1st January.
December 2020
Christmas Activities
It's definitely getting very Christmassy around the school with Christmas displays, trees, lights and yesterday our Christmas dinner.
Our virtual Christmas Nativity play featuring Reception to P4 will be filmed over the next few weeks and then go out to parents and carers soon after. We hope you enjoy the performance by the classes in their bubbles.
November 2020
Anti-bullying Week
This week across Northern Ireland has been anti-bullying week. At All Children's every class has been running anti-bullying workshops on different themes including cyber bullying, how to help themselves and others who are being bullied, celebrating difference through exploring the book 'Wonder,' wearing and designing 'odd socks' to celebrate diversity, using puppets to introduce the problems of bullying (P1) and the importance of standing up to bullying. If you would like to find out more about anti-bullying work please visit http://www.endbullying.org.uk/ .
November 2020
Annual Safeguarding Assemblies
During assembly yesterday with the P5s the children found out about how to keep themselves safe. The assembly aimed to help the children understand that it is their right to be happy and safe and to encourage the understanding that any problem or worry that they may have is legitimate, and to share their worries – big or small – with a trusted adult; at home, at school, or with ChildLine. We explained to the children who the 'Listening Teachers' are. These are the members of staff who have special responsibility for Safeguarding and Child Protection. This year the Designated Teacher for Child Protection (DT) is Mr Beattie and the two Deputy Designated Teachers for Child Protection (DDTs) are Mr Houlahan and Mrs Curran. We will be repeating this assembly with all the classes over the next month.
During the assembly we aimed to give children:
An understanding of different forms of abuse, including bullying
Knowledge of how to protect themselves from all forms of abuse
An awareness of how to get help and sources of help, including ChildLine (08001111)
Please visit the NSPCC's website if you would like more information www.nspcc.org.uk on general advice on safeguarding matters.
Tollymore Mountaineering Club
With the restrictions on keeping children within social bubbles it is not currently possible to offer mixed year groups after-school activities. Nevertheless, it was lovely to be able to bring our P7s up to Tollymore National Outdoor Centre yesterday for the first of nine workshops across the year. The P7s were out all afternoon learning mapwork skills as well as finding out about the flora and fauna of Tollymore Forest (and enjoying numerous games of tig).
Concern Worldwide
Thank you to Ms Skeffington and everyone who helped organise the sponsored running event to raise money for Concern Worldwide. An amazing £2297-00 was raised! A special well done to Connie in P3 who raised a fantastic £160! Photographs were taken this morning to celebrate the fundraising and should appear in the local newspapers soon. Visit https://www.concern.org.uk/ to find out more about their essential work.
October 2020
During this term all our classes have been taking part in workshops exploring the ongoing pandemic and the children have been encouraged to draw and talk about their experiences and feelings. To help with this we are using a resource called 'Knowing Me, Knowing You' produced to help schools support children as they have returned after lockdown. Many classes have produced lovely displays focusing on looking to the future and all the good things that they can still do even during the current restrictions. This picture of a display from P4 shows just some of the work currently on display in the school.
September 2020
We were delighted to welcome back this week our Reception class and our P2s to P7s for the first time since we closed our doors to all children other than Key Workers' children last March.
A number of our P7s summed up what it was like to be back in school.
'I was really excited coming into school to see my friends again and to get back to work. It's still great!' Finn (P7)
and
'My first day back was really exciting. I couldn't wait to see my class again and of course my new teacher. The best part though was seeing everyone's smiley faces!' Carrie (P7)
School might be a bit different with frequent handwashing, direction signs and staff wearing visors or face coverings but we still want the very best for our school community. Please see the newsletter below (scroll to bottom of page) for further details about life during the start of term.
Online Resources available during Covid-19 emergency
Please use this list to access online learning resources and advice to help at home during the Covid-19 emergency.
Stuck Inside Book
Please click here for new PDF book on explaining Covid-19. Suitable for young readers.
Google Classroom Access Guide
Click here to access the Google Classroom user guide to access classrooms and upload work.
Safeguarding and Child Protection
Please click here for information on accessing Safeguarding advice from school during the Covid-19 emergency
New Safer Schools App
The Department of Education Northern Ireland (DENI), have partnered with INEQE Safeguarding Group to provide a Safer Schools App to support all school staff, parents and carers to keep children in their care safer online. Please click here to access the link for the app.
General Resources
Please click here to view a huge range of online and offline activities to help support home learning when the school is closed. Many of these were included in the packs which we sent home on the 20th March.
Please click here for further good educational resources to support learning at home.
Activities to encourage Physical Activity
Acti-Sport Videos
Graham from Acti-Sport has produced videos for YouTube on helping keep children fit and healthy during the school closures. Click here for the link.
Sustrans
Sustrans, the charity which encourages cycling and walking, is producing weekly activities to help children stay active.
Click here for the Week 1 activity and here for the accompanying video.
Click here for the Week 2 activity and here for the accompanying video.
Click here for the Week 3 activity and here for the accompanying video.
Click here for the Week 4 activity and here for the accompanying video.
Click here for the Week 5 activity and here for the accompanying video.
Click here for the Week 6 activity and here for the accompanying video.
Click here for the Week 7 activity and here for the accompanying video.
English and Maths Resources
1. Twinkl is an online educational website featuring teacher-made resources across many subject areas and including english and maths. Click here to access their Home Learning Hub created for the current Covid-19 crisis.
2.Ur Brainy English and Maths worksheets (all year groups). Click here to access the free resources.
Please note that with both Twinkl and Ur Brainy website for many resources their Reception = our P1s, their Year 1 = our P2s, their Year 2 = our P3s etc.
3.Guided Reading Activities for Foundation Stage. This is a great resource to encourage independent writing. Click here for the resource.
4.Guided Reading activities for P3-P7. Another great resource to encourage independent writing. Click here for the resource.
5.The Book Trust is the UK's largest reading charity reaching over 4 million children per year. Click here to visit their website and enjoy free online books and videos. From 6 April they will have a new Northern Ireland page featuring local authors and stories.
6. An Education Authority resource for parents to encourage numeracy at home. Click here for the resource.
7. A range of maths activities to develop core Money and problem-solving skills.
Click here for the P5 Money activities
Click here for the P6 Money activities
Click here for the P7 Money activities
Click here for the P2 and P3 problem-solving activities
Click here for the P4 and P5 problem-solving activities
Click here for the P6 and P7 problem-solving activities
8. New literacy, maths and science based lessons and resources from BBC Teach Live. Click here for the resources.
Science and Nature Activities
Wow Science. Click here for great practical science activities that can be done at home.
Woodland Trust. Click here for great nature activities including building bird boxes, hedgehog homes and mini-nature reserves all at home.
Science Sparks. Click here for more investigations including a special Easter section.
Art Activities
The BBC are creating a digital gallery and would like children to create art for display. Please click here for details.
Time Capsule Activity Pack
A lovely idea for an activity pack to help you record what it's been like for you during the Covid-19 emergency. Click here for the resource.
Pre-school Activities
Getting Ready to Learn has produced this excellent resource of ideas for parents of children up to four to use. Click here for the resource.
Looking after your Mental Health
Click here for Action for Children's recommendations of apps aimed at promoting better mental health.
Click here for a free book on how to explain Covid-19 to your child. Illustrated by Gruffalo illustrator Axel Scheffler the book helps explain the global pandemic to primary aged children and what they can do to help.
Other Activities
This pack contains a wide range of other activities to keep everyone occupied during the lockdown period. Click here for the resource.
NI Play Board. A link here to information on promoting play at home during Covid-19.
SEN Links During Covid-19
Click here for the Education Authority's Autism Advisory and Intervention Service website
Click here for the Education Authority's Special Educational Needs and Inclusion Service website giving information on helping children with Moderate Learning Difficulties, Downs Syndrome and Medical Needs.
Why Choose All Children's Integrated Primary School?
Click on the 'Integration' link above to find out about life at our primary school and visit us on Friday 6th December 2019 at 10-30am to find out about what we offer at All Children's IPS.
Results from our Parents Survey (June 2017)
97% of our parents felt that their child's culture/background is respected
95% of our parents felt that their child is taught to appreciate people who have different backgrounds to their own

New School Prospectus
Please follow links from 'Our School' above to see our new school prospectus (November 2019)
'At a Glance' School Development Plan
Please click here to view a copy of our Year 1 'At a Glance' School Development Plan for 2019-2022 and here to see a copy of our Interim (due to Covid-19) 'At a Glance' School Development Plan for 2020-2021.
Excellence in Integrated Education Award
We are delighted to announce that NICIE (Northern Ireland Council for Integrated Education) have awarded All Children's IPS an Excellence in Integrated Education Award. This award recognises if a school has a highly developed integrated ethos and can demonstrate the essential elements of being a good integrated school including promoting equality, promoting respect for those of different beliefs and none, high levels of parental involvement and promoting social responsibility. Since it began in 2010 there have only been a handful of schools recognised for this prestigious award.
The award comes at the end of a four-year project to ensure all the key areas were developed across the school. A particular thank you to Mrs McConville who has led this work. We will receive a detailed report on our work later in January and there will also be a special presentation ceremony later in the year. Congratulations as well to Shimna IC who were also given the award just before Christmas.
Welcome to All Children's IPS
May I take this opportunity to welcome you to All Children's Integrated Primary School new website.
All Children's opened in September 1986 and has prospered and grown ever since. We are an all ability integrated primary school for 4 - 11 years olds and there are currently over 210 children enrolled.
The caring and dedicated staff at All Children's IPS strive to ensure that the time your child spends at primary school is memorable, happy and rewarding.
We deliver a broad and balanced curriculum for all children and aim to give every pupil frequent opportunities to express success in learning and to achieve as high a standard as possible.
As an integrated school respect and tolerance are at the core of all we do. We place great emphasis on being as inclusive as possible, providing a welcoming learning environment where all traditions, cultures and abilities are respected and nurtured together.
We value every child and have the highest expectations in all areas of their development:- academic, social, spiritual, physical and emotional.
Please feel free to contact the school if you would like further information.
Jon Beattie
Principal
A copy of the Board of Governors 2019/2020 Annual Report is available from the office.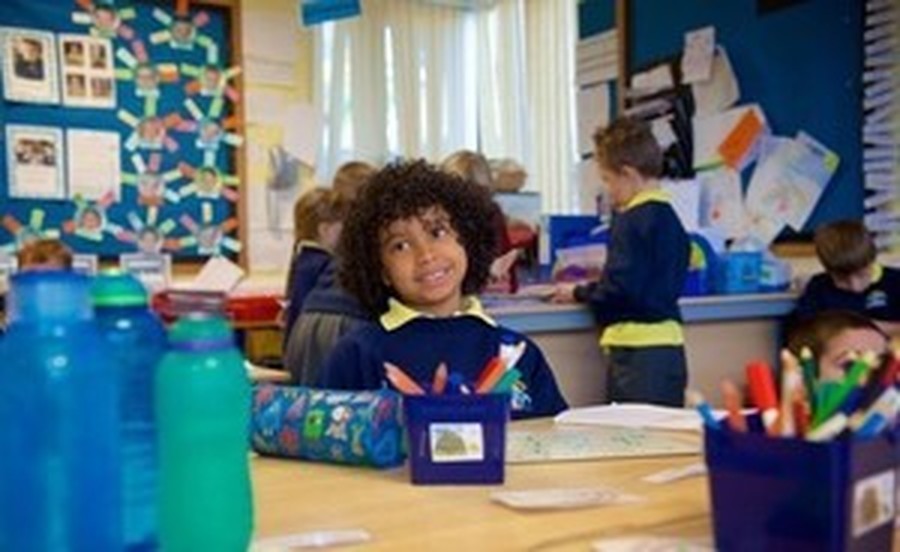 Latest School Calendar Events
There are currently no events.
Calendars page(s): School Calendar >>
Mr Rodgers awarded the whole class 'Pupil of the week' for their hard work and dedication to their amazing class assembly on empathy. Well done, some valuable lessons to take back to their classes.